Welcome to the Sringe Wiki!
SRINGE is the leading ship within the unisverse - with the most powerful and attractive members and a spaceship so incredibly strong it is physically and mathematically impossible to destroy it. SRINGE has earned it's place as royalty within the universe, with multiple villains and allies with a force to recken with. This website discloses the intricate and complicated details of SRINGE, the members within it and how SRINGE came to be. This website is truly the heart and soul for all fans of SRINGE and commoners in the universe who merely dream of being as astonishing as SRINGE.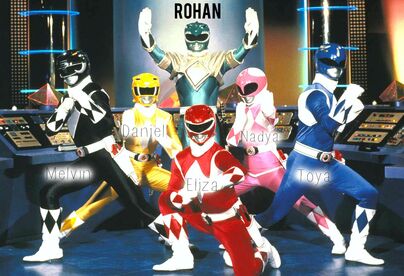 Members
History
SRINGE was created in March 2015 and quickly became the strongest group within the entire universe. Within a year, SRINGE has won a total of 15 awards by Peesus himself.
Achievements
Won the Hottest Group of People Ever Award 2016
Nominated for Koolest Queen Astronaut 2013
Won Best Queen Astronaut (Nadya Beckham) 2015
Won Best Lead Astronaut (Eliza Beckham-Rijpma) 2014
Nominated for Best Space Dishes (Rohan Curry) 2015
Won Worst Servant Award (Daniel Tabe) 2015
Won Most Special Drone Award (Pelvin Mussy)
Won Best Spaceship Manager Award (Toya Rijpma) 2014
Won Best Musical Duo (Daniel Tabe & Rohan Curry) 2016
Photos and videos are a great way to add visuals to your wiki. Find videos about your topic by exploring Wikia's Video Library.
Community content is available under
CC-BY-SA
unless otherwise noted.